Meet the JGS of New York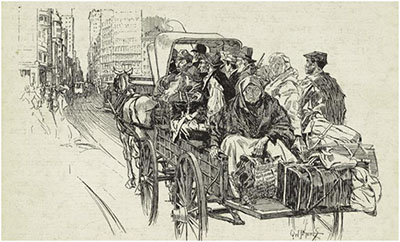 The Jewish Genealogical Society, Inc. (JGS) was founded in New York in 1977 as a 501(c)(3) nonprofit organization, becoming the first of what are now over 90 such societies worldwide. In the years since its founding, the JGS membership has grown to several hundred, with members from both the New York metropolitan area as well as elsewhere in the U.S. and abroad. The JGS presents innovative programming and seminars over the years, including monthly meetings with guest lecturers from a variety of disciplines; field trips to synagogues, cemeteries, libraries and archives; and workshops.
Our website contains information available nowhere else on the web. Notable among them:
235,000+ Name index to Brooklyn (Kings County) Naturalization records
Searchable database of the names and cemetery locations of all Jewish burial society [landsmanshaftn] plots in the New York metropolitan area
Indexes of Landsmanshaften records from YIVO, WPA records, Jewish Communal Register, and the American Jewish Year Book.
In addition, members receive special access to databases at Jewishdata.com and discounts at "Friends of Jewish Genealogical Society." Click here for a full listing of member benefits.